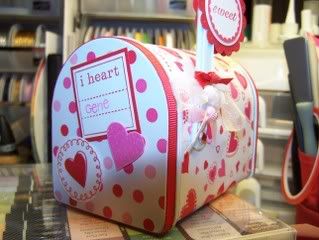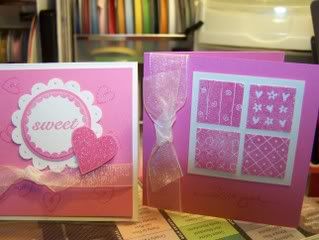 Here are some pictures of the Mailbox class I am offering on Saturday January 19th 11:00-2:00. The cost of the class is $15. These tin mailboxes are perfect for Valentine's Day! Not to mention fun and easy to decorate :-) We will also make 4 mini cards (envelopes included) along with mailbox. I have only posted pictures of 3 of the cards...I still need to make the fourth :-) Let me know if you would like to sign up for this class!!
Sorry for the poor picture quality, hopefully I will improve in my picture taking!! LOL
Please fill free to leave comments!! I look forward to hearing from you!!
Blessings
Vickie